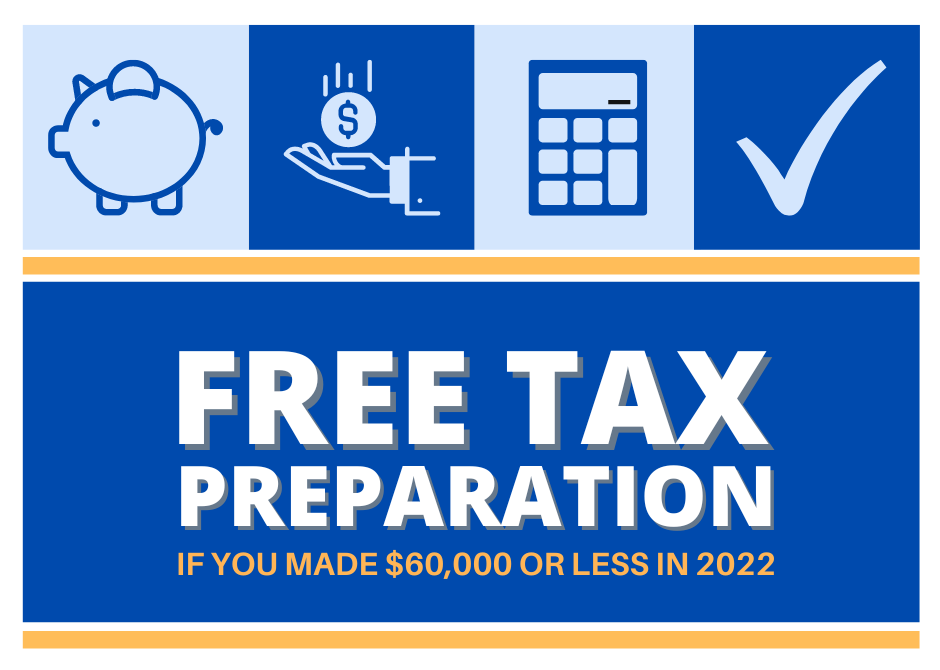 The Volunteer Income Tax Assistance (VITA) Program provides free tax preparation services to individuals and families. IRS Certified volunteers are trained to prepare your taxes for free as well as recognize when valuable credits are available to you.
VITA may be able to help put hard-earned money back into your pocket in the form of tax refunds and tax credits. The free service saves taxpayers the expense of professional tax preparation services, which average about $250. Most people who make less than $60,000 qualify.  Our VITA sites have trained volunteers who are eager to help you complete your 2022 federal, state and local tax returns for free. They will also help you determine if you are eligible to claim the Earned Income Tax Credit (EITC) and help to get you the maximum refund possible.
In 2022, over 1,100 free state and federal tax returns were completed. This created an impact of over $650,000 refunded and saved for our local residents.
WHO CAN QUALIFY FOR FREE TAX PREP?
You qualify to have your taxes prepared free of charge at our VITA locations if in 2022:
Your total household income was $60,000 or less

You do not receive active military pay

You are not practicing clergy

You did not have farm income

You did not have rental property income

You did not own a business

You did not have income from trading stocks or bonds
WHAT TO BRING TO YOUR APPOINTMENT:
Proof of identification—Picture ID

Social Security Cards for you, your spouse and dependents and/or a Social Security Number verification letter issued by the Social Security Administration

Birth dates for you, your spouse and dependents on the tax return

Wage and earning statement(s) Form W-2, W-2G, 1099-R, 1099-Misc from all employers

Interest and dividend statements from banks (Forms 1099)

A copy of last year's federal and state returns, if available

Proof of bank account routing numbers and account numbers for Direct Deposit, such as a blank check

Total paid for daycare provider and the daycare provider's tax identifying number if appropriate
2023 VITA SITES: 
Lancaster County Library
313 S. White Street 

Wednesdays 4-8pm

Thursdays 9am-1pm

2nd and 4th Saturdays, 9am-1pm  Las citas de los sábados tienen un preparador voluntario bilingüe.
          7641 Charlotte Hwy.
                 Thursdays 1-5pm
                 Fridays 9am-1pm
                 1st and 3rd Saturdays, 9am-1pm