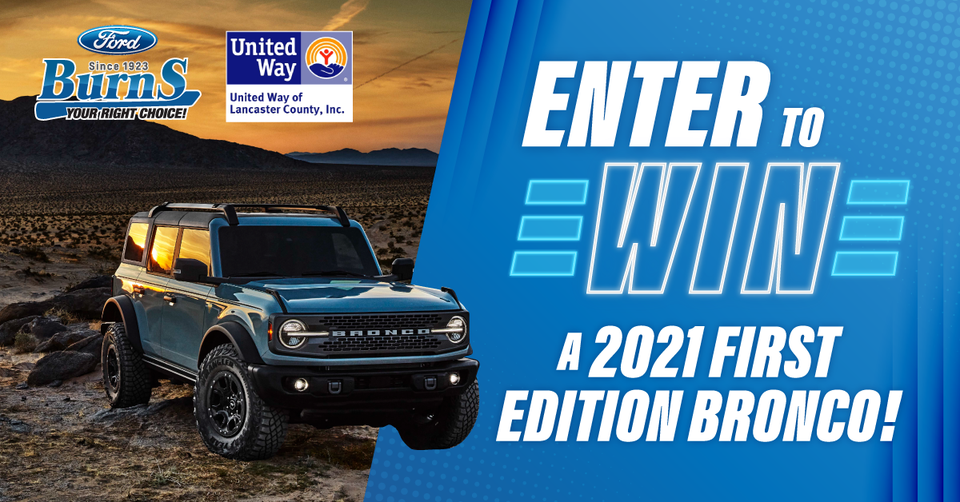 Burns Ford of Lancaster is giving away a 2021 Ford Bronco First Edition to help end Homelessness!
Burns Ford is teaming up with United Way to help raise money to support people who are struggling with homelessness in our local county! Burns Ford is raffling off a 2021 Ford Bronco First Edition, and 100% of the money raised from the raffle is going to United Way. Lancaster County currently has no functioning homeless shelters. United Way will be using the money to help fight homelessness in our community and create more opportunities for additional resources to support this vulnerable population.   
Help the homeless and enter for a chance to win a First Edition Ford Bronco!
Questions? Email liveunited@uwaylcsc.org or call 803.283.8923.